There are 3 methods to set the address in the servo-drive;

1 . If there are rotary address switches on the front of the drive, then they may be used to select the address.

2. The address may be set in memory, either via a front panel keypad or through the drive's own configuration software.

3. If it's not done via the keypad or swtiches, then it may be possible to set the address directly in the ESC EEPROM in the drive. You can change that from Motion Perfect.

Open Intelligent Drives, right click the selected drive and choose Configure. Select the Advanced tab and change the address in EEPROM value.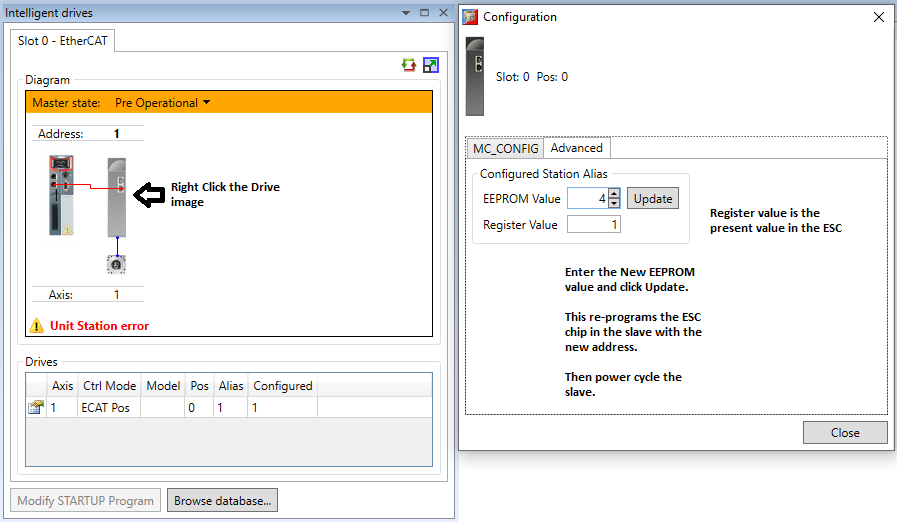 Not all drive types accept the Motion Perfect method.