Issue: It seems that the Ingenia drive (JUP 40-80) needs a long time before it can be enabled. Do you know about this symptom? Or do you have a any advice?

Suggestion and resolution:

If the drives that do not enable show that they are not ready in the DRIVE_STATUS, for example DRIVE_STATUS is 576 (10 0100 0000 in binary) the bits have the meaning shown below.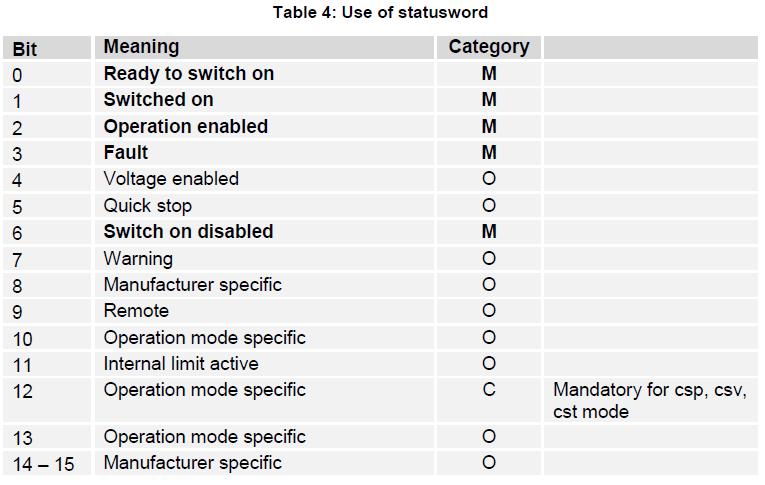 If only bits 6 and 9 are set, it is "Switch on Disabled" and "Remote". Before the drive can enable, the bits for "Quick Stop" and "Ready to Swtich On" must be set by the drive. When the CoE status word (DRIVE_STATUS) changes to 545 which is 10 0010 0001. So bits 0 and 5 are set, showing that it is ready. Then the EtherCAT master can enable the drive.

If there is a delay before the drive is ready, we suggest that the supplier, in this can Ingenia, should be contacted about it.