AN-335 Gantry Error Compensation
This document explains how to correct the position error between the two motors commanding the Gantry axis (longitudinal axis) of advanced Gantry systems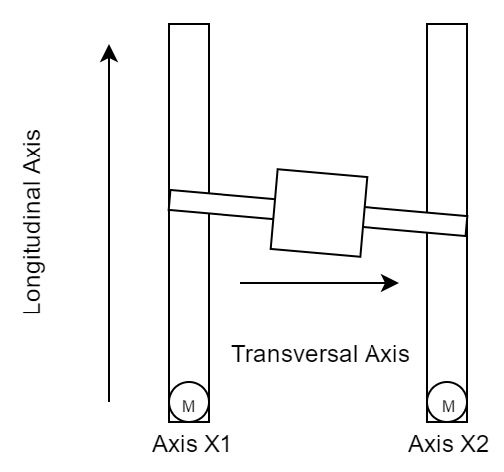 Related Articles

AN-357 Gantry error compensation

This document explains how to correct the position error between the two motors commanding the Gantry axis (longitudinal axis) of advanced Gantry systems, when using Ethercat Position Mode (CSP).

Error mapping to compensate for mechanical errors

COMPENSATE_XY is probably the command you want. From the TrioBASIC Help: In some applications both of the X-Y axes of a machine bed require compensation for ballscrew errors depending on the X-Y position: Axis 0 - Motor Axis - COMPENSATE_XY command A ...

Error Compensation in CSP Mode

COMPENSATE_XY in the axis with the following table puts +/- 10 compensation on the axis as it moves. The table has these values: TABLE(0, 0, -10, 10, -10, 10, -10, 10) The COMPENSATE_XY takes the length that is put in the command and divides it into ...

Trio Motion Coordinator MC403 sudden axis status error

Q: We always come up with "Axis Status: Error" and the active status flag is W (1) – Following error warning range and motor stops nearly instantly with E (8) – Following error exceeds limit. How can we solve it? A: With SERVO=OFF, can you make the ...

Axis Status Error

Just picked up my Flex-6 Nano again to do some testing with movelink, for some reason my FLEX-3AX is throwing errors. pressing the error reset button is not changing anything. All 3 axis are the same: Answer: The Fault bit in the CoE status will be ...