EC_EXTEND for ABB E180 Drive with External Encoder
EC_EXTEND for ABB E180 Drive with External Encoder

Please see attachment.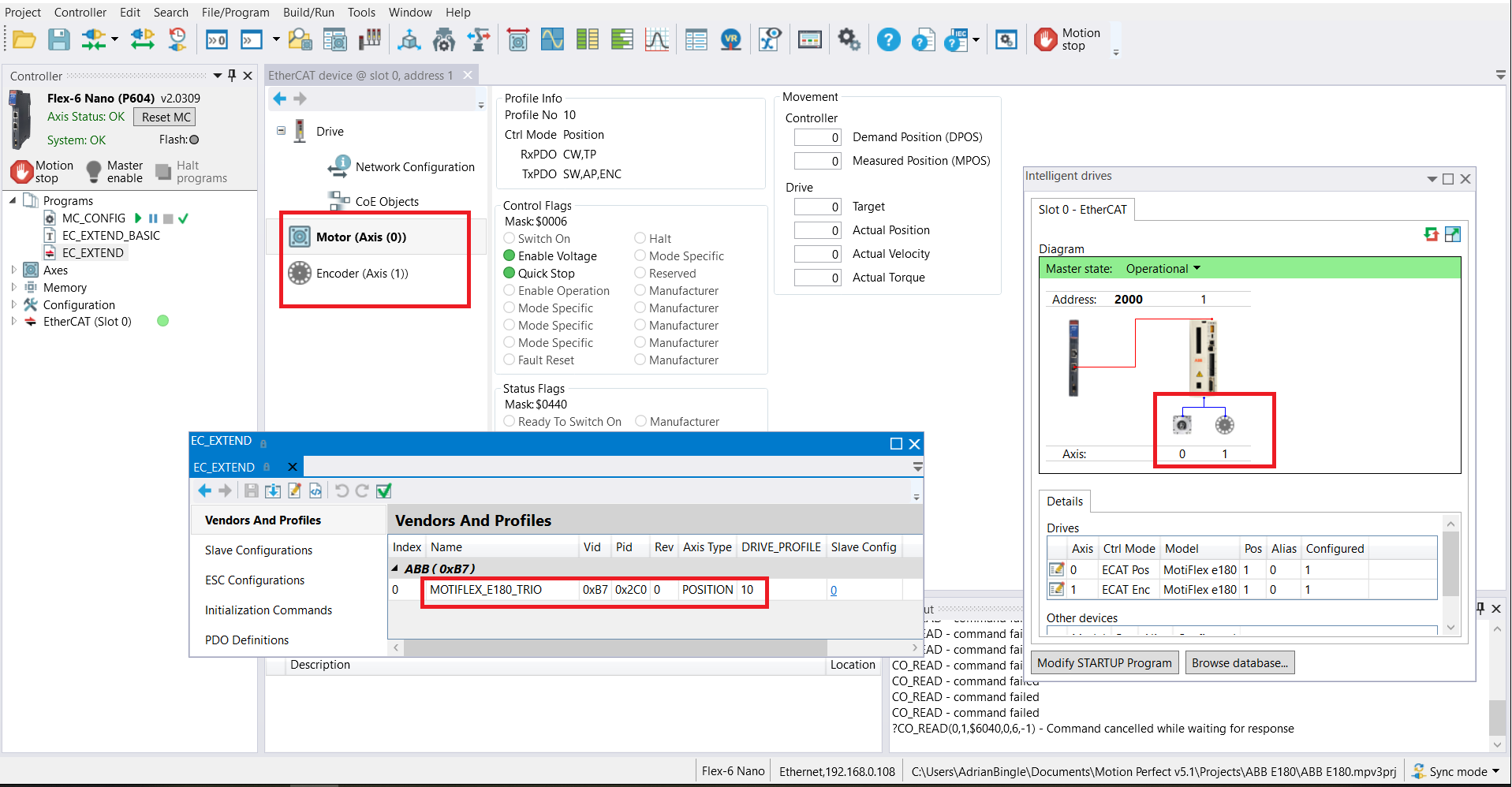 Related Articles

ABB Drives

We found on some applications that the ABB drives work better when the first drive in the network is the Distributed Clocks master. Our default is that the controller is master. The ETHERCAT command function $93 is described thus: Function $93: ...

AN-360 Flexible configuration with Panasonic Drive

The standard EtherCAT profiles built in to the MC4 and MC6 range firmware have fixed mode operation that is defined at startup using DRIVE_MODE. In some cases the user may want to change the axis mode without re-starting the EtherCAT network. Some ...

Trio Can't detect motor attached to Festo drive CMMT-ST-C8-1C-EC-S0

Created EC_EXTEND with correct ESI file for Festo product Drop Files to Attach

Error message regarding EC_EXTEND

Error message pointing to a line in EC_EXTEND with <! at the start. Why does it occur? Newer versions of Motion Perfect require the correct syntax for XML comments. For example: <!-- CoE CW (2), Target Pos (4), Touch probe (2), Digital outputs ...

AN-379 Editing EC_EXTEND file

EC_EXTEND files contain configuration information to allow the Motion Coordinator to start an EtherCAT slave node. It is used when the slave node information is not in the Motion Coordinator's firmware database, or if a specific PDO configuration is ...