MC4N-ECAT doesn't identify the 3rd party EtherCAT I/O slave
Hi, I've tried to so many ways to conncet MC4N with 3rd party I/O slave(Advantech AMAX-5074) in Motion perfect, but it turns out that all the ways failed.

Please help me to slove this problem, many thanks!
1. wiring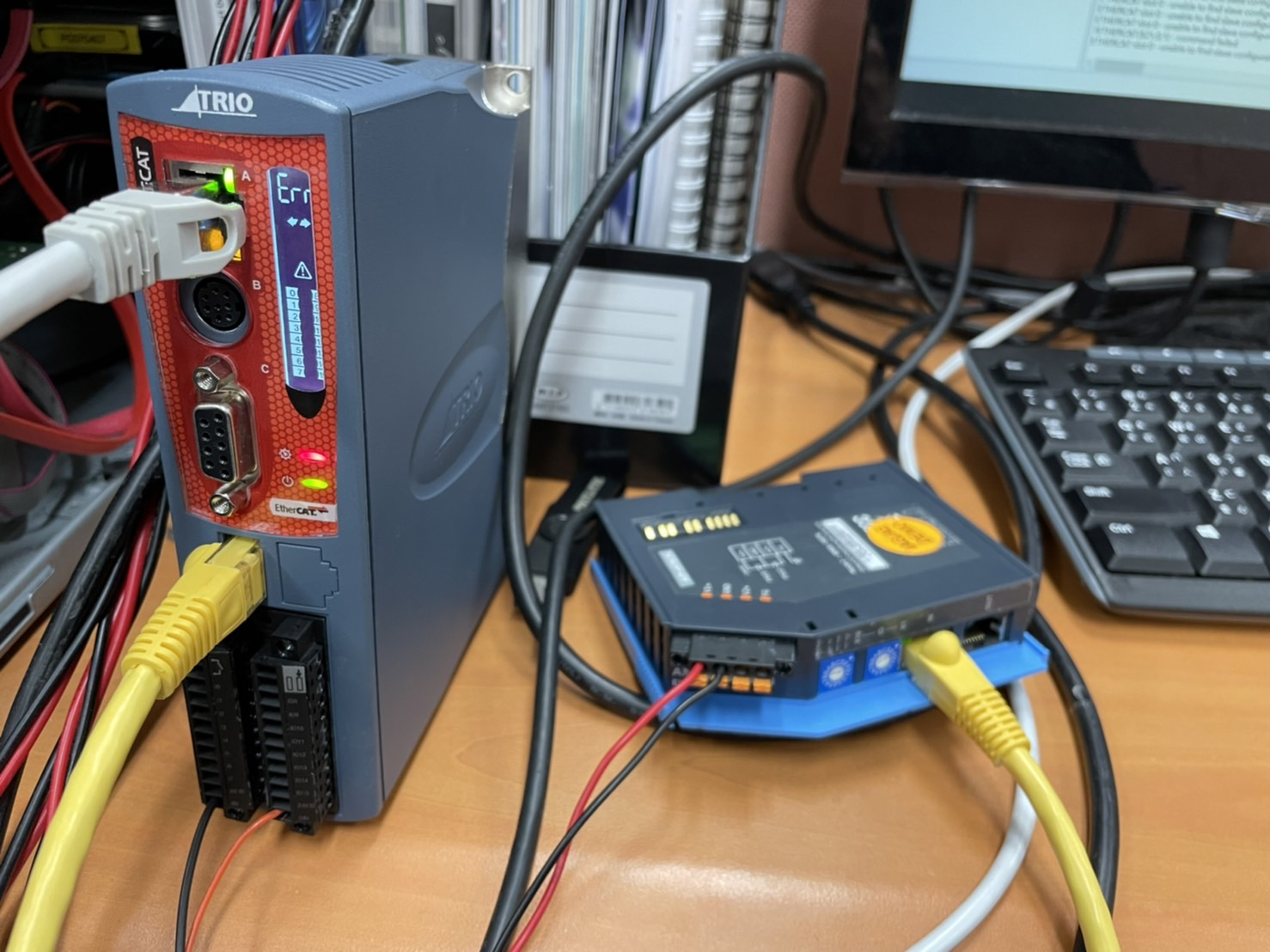 2. Improt AMAX-5074 ESI file


3. MC4N's EtherCAT Master idetify the I/O slave as "Address 1015"